Registration & Licensing
Do I need a USDOT Number?
If you operate a truck for business purposes with a gross vehicle weight rating (GVWR) or a truck and trailer with a gross combination vehicle weight rating (GCWR) of 10,001 lbs. or more, you need a USDOT number.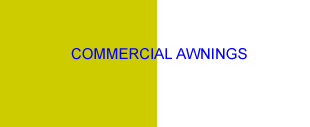 Note: Trucks used strictly for personal (non-business) or recreational use do not require a USDOT Number!
Commonly asked questions and answers related to the requirements for obtaining a USDOT number.
How do I determine my GVWR or GCWR?

It is important to remember that your vehicle may or may not be registered with the same weight as the GVWR. In order to find your GVWR, you need to examine your vehicle.

On trucks, the GVWR is normally printed inside the door jam, behind the driver's seat, or in the glove box.
On trailers, you will normally find the GVWR on the tongue.
In order to compute the gross combination weight rating GCWR, simply add the GVWR of the truck to the GVWR of the trailer. The total is the GCWR. This is the maximum weight that the manufacturer rates for the vehicles, including the weight of the vehicles, and the maximum load weight.
The Application Process and Displaying a USDOT Number

New regulations require you to display a USDOT number whether you operate wholly within New York (intrastate), or across state lines (interstate). Remember, even if you operate more than one vehicle, you only need one USDOT number. The number is used to identify your business, and is required to be on each commercial motor vehicle operated.

It's fairly simple and it's free. You can receive your USDOT number immediately by registering online with the Federal Motor Carrier Safety Administration's On-line Registration and Licensing System . All you'll need is a valid credit card (no charge, the card is needed for an electronic signature).

If you operate within New York (intrastate), you can download this application and fax it to us at (518) 457-4637, or you can call us at (518) 457-6512. We will mail or fax you an application. Your USDOT number will promptly be sent to you in the mail. (NOTE: Additional information/definitions to application question number 21, is available by opening the following document – Company Operation).
If you operate across state lines (interstate), you can download copy of the interstate application (MCS-150 ), and mail it to the USDOT.
The lettering of your business name and USDOT number followed by the letters "NY" needs to contrast with the background color of your truck and be readable from 50 feet (minimum of 2 inches high recommended). Please note that there areadditional marking requirements for trucks operating in New York City
. Please refer to the following example:
ABC LAWN CARE SERVICE
USDOT 123456 NY
Source: www.dot.ny.gov